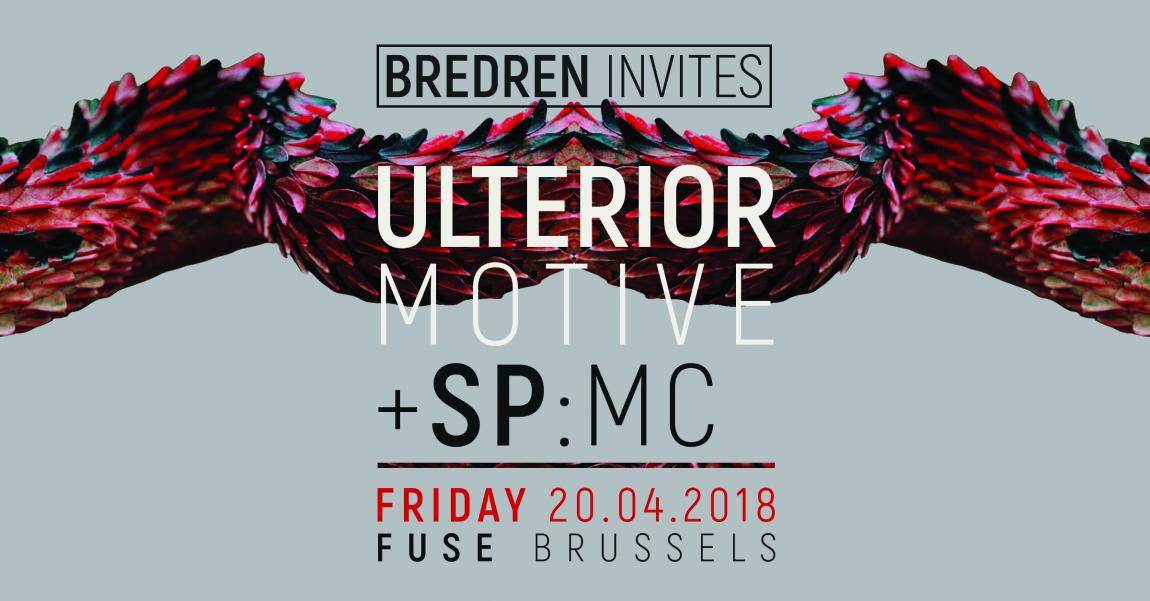 Bredren Invites Guidance Music
BREDREN INVITES GUIDANCE MUSIC

After our third edition we are proud to be back in April with another edition of Bredren Invites.

For the fourth installment we're inviting the one and only Ulterior Motive alongside the lyrical support from SP:MC! On top of that we've got the rising talent Philth to make the night extra special.

NOCTIS (STIB/MIVB) » N12 - HALLEPOORT
FULL LINE UP:

• ULTERIOR MOTIVE [UK]
(Guidance / Metalheadz)

• SP:MC [UK]
(Exit Records / Metalheadz)

• PHILTH [UK]
(Babylon Sound Tour - Flexout Audio / Metalheadz)

• M-ZINE & SCEPTICZ
(Dispatch/ Critical / Resident)

• ONE87
(Star Warz / Resident)

• M-SOUL & S27
(Flexout / Vandal Records)

• JUDAH
(Ampère / Antwerp CityFlow)

• BREDREN
(Residents)

Hosted by SP:MC
PRE SALE €10
AT THE DOORS: €12 BEFORE MIDNIGHT, €14 AFTER
www.fuse.be
Search Hotel
---
"Bredren Invites Guidance Music" Party gemeld door : Dieter Geerinck