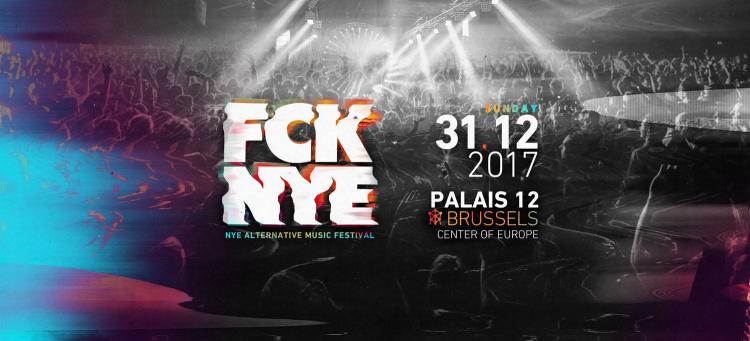 FCKNYE Festival 2017-2018
Get ready for the 8th edition of the Fcknye Festival !

This year again, 45 international artists will be there to celebrate New Year's eve from dusk to dawn. 10 hours of party around 5 scenes (one extra one compared to last year) for 10 000 party harders from all over Europe!
Amelie Lens
Bruxelles Arrive (Roméo Elvis x Caballero & JeanJass)
CALYX & TEEBEE
Casual Gabberz
Chill Bump
Comah
Chinese Man (Dj set, DJ High Ku & Youthstar)
Clouds & Randomer (Headstrong)
Davodka
DJ AZF
DOPE D.O.D.
Dr Peacock
Dr Peacock vs Le Bask
Eatbrain League (Jade b2b Mindscape b2b Agressor Bunx)
Floxytek
Gonzi
Haring
GUV
Hyacinthe
Imadeus
Ivy Lab
Josman
LE BASK
Mad Codiouf & Kiangana
www.fcknyefestival.be
Search Hotel
---
"FCKNYE Festival 2017-2018" Party gemeld door : F*CKIN' BEAT PRO