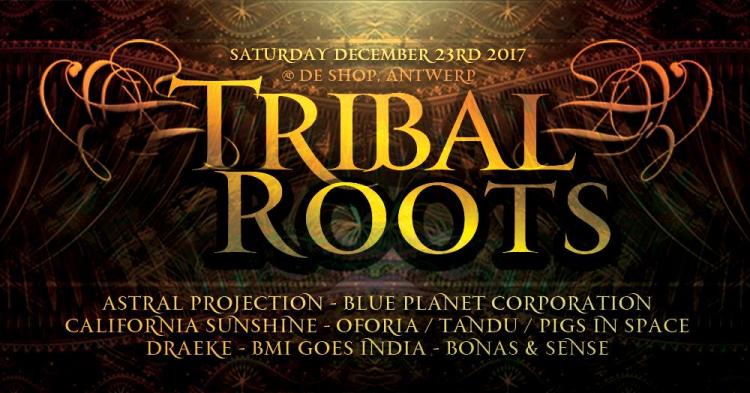 Psytrance, Goatrance, Indie
> ASTRAL PROJECTION
Israel - retro live set

> OFORIA - TANDU - PIGS IN SPACE
Israel - retro live set

> CALIFORNIA SUNSHINE
Israel - retro live set

> BLUE PLANET CORPORATION
France - retro live set

> DRAEKE
Italy - retro dj set

> BONAS & SENSE
Belgium - retro dj set

> BMI GOES INDIA
The Netherlands - live warm-up asian underground dance music
Limited Capacity!!
Early bird ticket: 15€ (limited to 200 tickets)
Presale ticket: 18€ (until midnight december 22nd)
Doors: 22€

Presale available here: https://shop.da...-23rd-2017.html

Free entrance for birthday boys & girls!
If you have a birthday on December 23rd or 24th you can get in for free, show your ID at the entrance.
www.de-shop.be
Search Hotel
---
"Tribal Roots" Party gemeld door : eskimo